Exceptional lives mentored by extraordinary examples
About the mentoring partnership
The Boone County Mentoring Partnership is founded on a simple principle: kids and teens paired with caring adults do better in life.
Sometimes kids lose a parent to an illness, or a caregiver recognizes they need some help. Other times everyone recognizes a kid paired with someone who shares similar interests to them performs better in school, realizes a dream, or just has a little more fun in life.
The following transcription was generated with the help of AI. Accuracy is not guaranteed.
When we moved up to Boone County, I started working at a church south of town. Over the course of the next 13 years, I got to spend time with many youth who had some really hard stories, and they're just trying to figure out how to navigate through life. And so my thought was, well, what would a good mentoring program look like in our community? I'm Matt Wilson, and I am the executive director of the Boone County Mentoring Partnership. We believe that the more adults that we have pouring into the kids, the better off the young people will be. And research shows that every child needs at minimum five good adult connections in their life. We have three primary programs. One is the mentoring program where we try to match kids in our community who could benefit from having another positive adult role model in their life with an adult in our community based on similar interests, personalities, strengths, needs, and their geographical proximity. We also have the graduation coach program, which has started its ninth year at Lebanon High School. And what we do there is we identify those kids who are at greatest risk of not completing high school and providing some intense accountability to make sure kids show up to school, make sure they are passing their classes, but it goes beyond just academics. Laurie Schrader, our graduation coach, along with a collection of other adults at the high school, spends a lot of time dealing with social and emotional and mental health related issues to help overcome any obstacles that they may have. That program's had tremendous success. The third program that we have just recently brought under our organizational umbrella is the Youth Assistance Program. It serves as a central hub where families and young people can go and once the advocate assesses the needs, they're able to help navigate the appropriate services or resources available to help prevent kids from going down the wrong path. We are not going to run out of young people that need mentors in our community, so we're always recruiting mentors, but we understand also that for some people that they're not able to help out in that way. Kind of goes back to that old saying, what can you offer your time, talent, or treasure? And in some cases some people may be able to offer their time. Some people can offer their talent and then other people, they have the resources and they're just compelled to give because they want to help out kids. When someone donates to our organization, they are coming alongside our mentors, our graduation coach, and our advocate with YAP to come along and support these children. They may not be there physically, but they're coming alongside the support and be a part of that success. To provide the appropriate support for our matches. It costs on average about $900 a year to support one match. Looking at national numbers we fall below the national average of about $13 to $1500 per match. So it may seem like a lot for one child but in the grand scheme of things it really is a low, low cost to help possibly change the course of one child's life. I feel so fortunate to be in this role because we are able to see the impact and changes in kids' lives just because people are willing to invest in them. (upbeat music) [Music]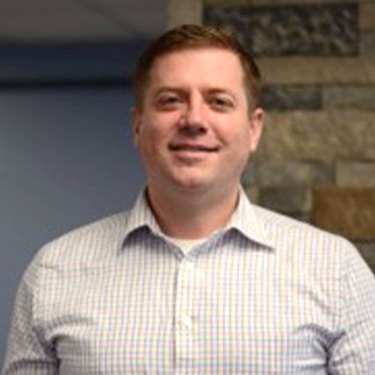 Matt Wilson
Executive Director
Matt Wilson has been the Executive Director since March 2016. Before his position with BCMP, he worked in youth ministry, counseling, and education. He holds a Master's Degree in Marriage and Family Therapy. Matt is married to April (also in local non-profit work); they have three daughters (Bethany is a senior, Alathea a sophomore, and Selah a 7th grader) and have lived in Boone County since 2003.
In Matt's "spare" time, he coaches middle school cross country, track, and basketball at Lebanon. He can list several people who have come alongside him throughout the years, especially as a youth, to offer encouragement, guidance, support, and wisdom. Those individuals helped shape his passion for offering the same support for young people who need that extra adult role model in their lives.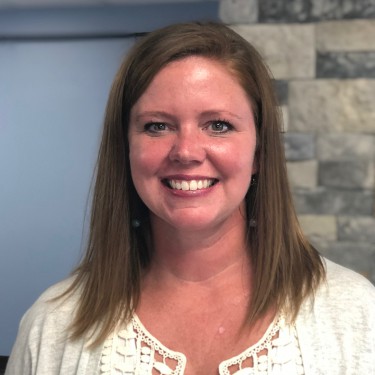 Alisha Reeves
Mentoring Program Director
Alisha is our Mentoring Program Director. She has her Master's in Elementary Education and taught in Lebanon elementary schools from 2002-2019.
Alisha is a lifelong resident of Lebanon and is passionate about helping the social and emotional needs of the youth in our community. She and her husband, Andy, have two high school-aged children: Brooke and Drew.
Alisha loves spending time at the lake with her family, reading, cooking, and playing with her puppy, Morgan.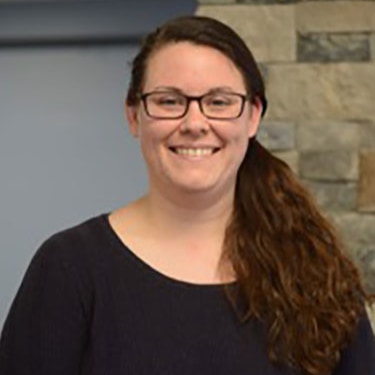 Stephanie Hylton
Youth Assistance Program Advisor
Stephanie is a lifetime resident of Boone County. She grew up in Lebanon and graduated from Western Boone in 2009. While at Taylor University, Stephanie earned her Bachelor's in Elementary Education with a Licensure in Special Education. After teaching for five years, Stephanie became the Youth Assistance Program Advocate at BCMP.
She and her husband, Jon, have recently welcomed their first child home! She loves to spend time at her family's lake house, camping, hiking, and boating in her free time. Stephanie also enjoys supporting her brother in his athletic ventures and watching any good sporting event with her family.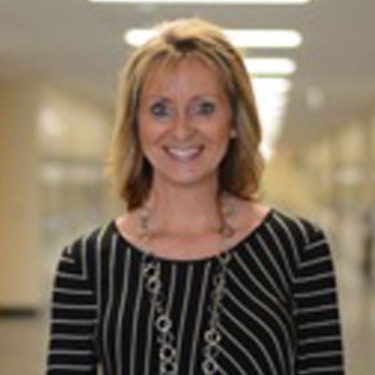 Lori Schroeder
Graduation Coach
Lori Schroeder is the Graduation Coach at Lebanon Senior High School. Lori has a Bachelor's Degree in Elementary Education and a Master's Degree in Social Work. She was a counselor/social worker at Hattie B. Stokes for a year before working at Central Elementary School for 14 years, then transferring to the high school.
Lori is excited to have the opportunity to support students in grades 9-12 as they work toward earning a high school diploma. Lori and her husband, Jeff, have a son Zach, of Zionsville, and a daughter, Caitlin, who attends Indiana University. Lori enjoys spending time with family and friends in her spare time, boating, traveling, volunteering, and walking/hiking.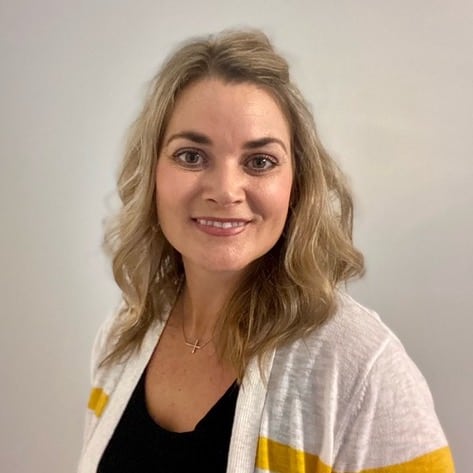 Kelli Shepherd
Mentoring Coordinator
Kelli is the Mentoring Coordinator focused primarily on the Western Boone community. She works alongside Alisha to recruit and equip mentors, support the mentoring matches, and plan opportunities events to further strengthen the matches.
Kelli is married to Kyle and both are lifelong Boone County residents. They have two children who are active in sports and 4-H. She is dedicated to the people of our community (she also serves on the Shalom House board of directors) and has a tremendous heart for our mission.
Board of Directors
President
Lynette Clark
Integrative Wellness
Vice President
Kevin O'Rourke
Lebanon High School
Treasurer
Mike Martin
Mentor
Secretary
Julie Conley
Mentor
John Clausen
Clarity
Jack Carroll
Purity Wholesale Grocers
Julie Hawkins
Witham Health Services
Teresa Susong
State Farm Insurance
JR Mitchell
North Salem State Bank
Jason Smith
Ash Brokerage
Greg Weddle
Mentor